Welcome to Halton Home Inspection Service
Online Information Site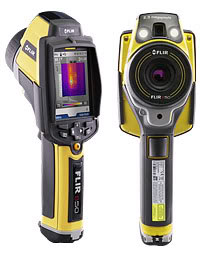 People often ask us about what they can expect from the home inspection. We hope this website provides answers to your many important questions.

Our professional services include: New Home Warranty 30 Day and One Year Warranty Inspections, Pre-Purchase Inspections, Pre-Listing Inspections and Individual Consultations. Regardless of what service you require, we consider you the most important person in the home inspection process. We hope that you participate in your home inspection and feel free to ask questions.
We use Infrared Camera Technology during the inspection process to help identify issues that may otherwise be invisible.
You will only have one chance to get the home inspection that you need and deserve. At Halton Home Inspection Service our specialized training, services, ethics, and experience will ensure you receive the very best value and benefit from your home inspection. We will provide you high quality information and exceptional service. Our goal is to deliver excellence, one home at a time.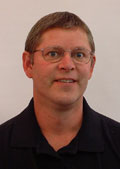 My name is Andy Shaw. I am the owner and President of Halton Home Inspection Service. I am a Certified Home Inspector and trained Defect Recognition Specialist. I have successfully completed training by the Ministry of Municipal Affairs and Housing. I am a member in good standing of (NACHI) National Association of Certified Home Inspectors as well as Ontario's Home Inspection Association, but more importantly I am a Member of (IHINA) The Independent Home Inspectors of North America where our primary mission is to promote consumer protection for home buyers.
New Home Warranty 30 Day and One Year Inspections
Pre-Purchase Home Inspections
Pre-Listing Inspections
Individual Consultations